Plumbing
Engineered for performance Manifold Plumbing
QCA's manifold plumbing is designed to balance the distribution of water pressure and reduce the number of plumbing joints, maximizing water flow.
Jet Action
Our jets are designed and manufactured exclusively to our specification. Each of 11 different types of jets is positioned for optimum performance. Settings range from "Power Surge," which creates a lively swirling action, to "Direct Pressure," which delivers a narrower stream for more intense therapy on a specific area of your body.
Turbo Max™
Get the most out of your spa session with the Turbo Max™ air injection system. The water is supercharged with air using a three-speed air blower, making your spa erupt and giving you an invigorating massage. Unlike other air blowers on the market, our system is silent and fully adjustable. Choose from ten levels of intensity with the touch of a button.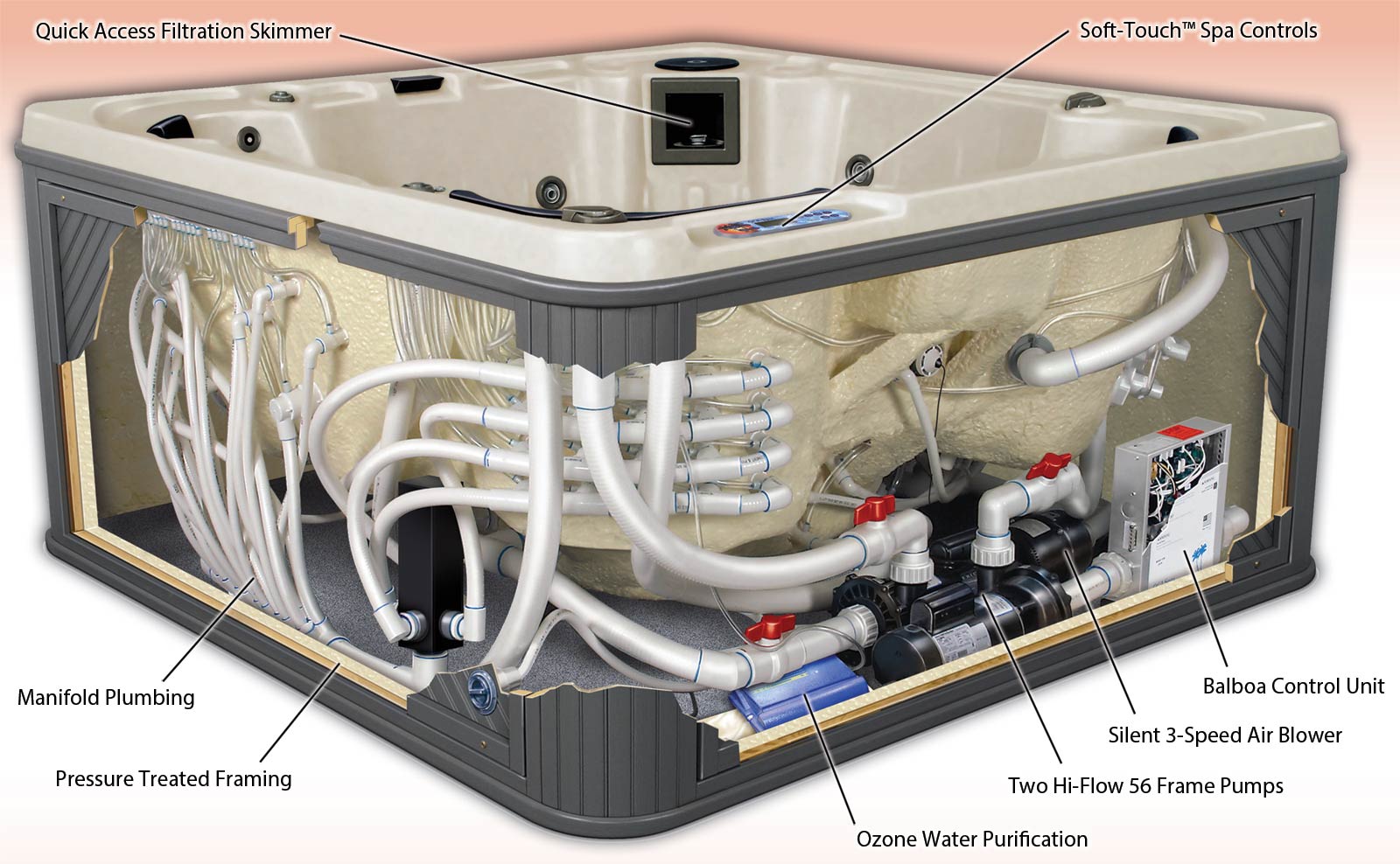 Category