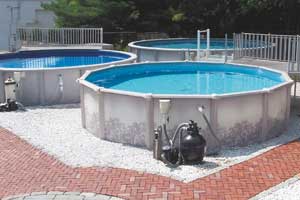 Seasonal Specialty Stores has sold above ground pools to southern New England consumers for over 30 years. Our staff will help you choose the right pool, and make sure you have all the information and resources to care for it and enjoy it for years to come.
Seasonal's professionalism and customer service were recognized by our entry into the Aqua Magazine Hall of Fame. We qualified for the Hall after several consecutive years being named among the top 100 pool retailers in the US.
To help you choose your pool, come see and touch six fully operational pools at our Foxboro pool park!
More about Above Ground Pools from Seasonal