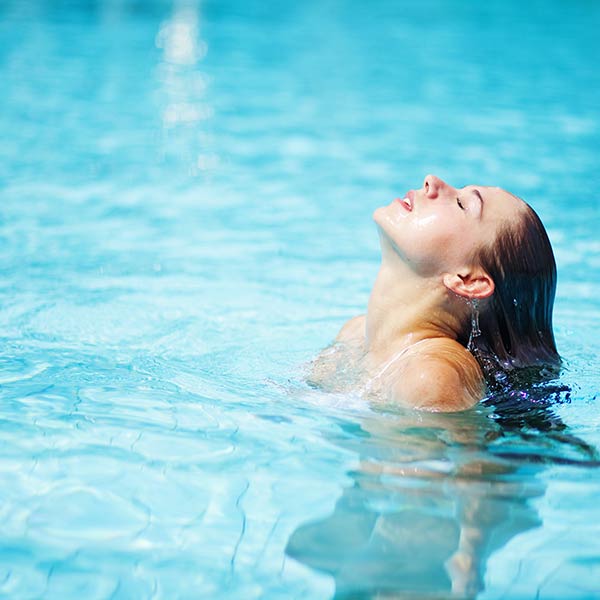 Salt chlorination:
The simplest way to sanitize your pool or spa.
Enjoy Luxuriously Soft, Perfectly Sanitized Water Without Lifting a Finger.
As a natural, effective sanitation alternative to harsh chemical chlorine, salt chlorination is an increasingly popular choice for pool and spa owners around the world. Salt Water Chlorine Generators convert dissolved salt into just the right amount of chlorine, automatically creating perfectly sanitized, luxuriously soft water.
Salt chlorination satisfies 100% of your pool or spa's chlorination needs while providing three major advantages over traditional chlorination methods: comfort, convenience, and cost savings.
---
Does a Salt Water Pool Taste Salty?
The recommended salt level in pools is 3,000 ppm – less salt than in human tears. The ocean is 30,000 ppm, meaning a salt pool is 1/10 the salinity and the salt is barely detectable.
Learn more about salt water pools: