Dura-Frame Cabinet
Beautiful, Energy-Efficient, and Maintenance-Free!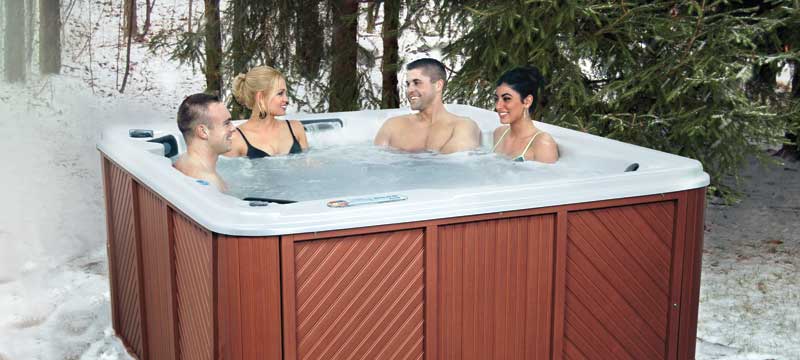 Dura-Frame
The QCA Spas' Dura-Frame cabinet provides strong support and a thermal insulation barrier from subfreezing temperatures.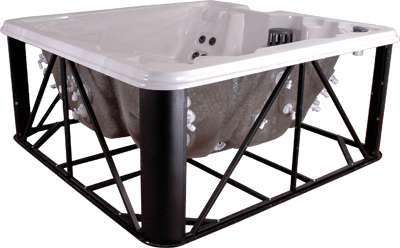 Constructed of powder coated, galvanized steel
Reversible panels made from the finest synthetic material
Natural wood grain appearance
Won't split, crack, peel, or splinter
Insect proof
Moisture proof
Lifetime rot resistant
Fade resistant
Maintenance-free
10-year warranty
Polar installation
QCA spas are made to withstand cold, midwestern winters. Their system incorporates a fully foam insulated cabinet to eliminate air infiltration, along with a thick layer of polyurethane foam applied to the shell. The ambient air between these two layers of foam provides a highly efficient barrier to maintain water temperature.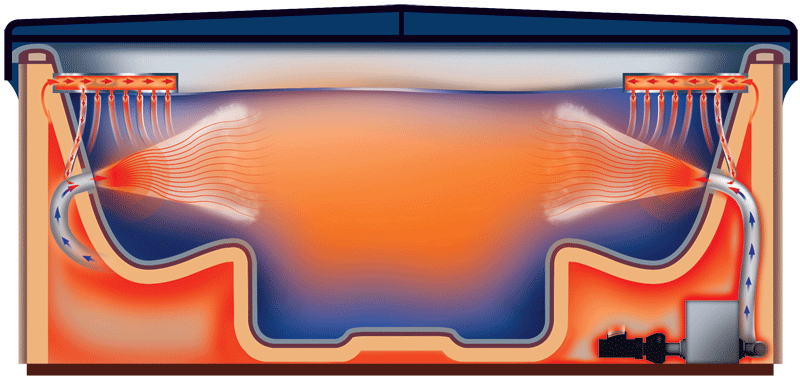 Energy saver system
Heat produced by the spa's mechanical equipment is not vented away in a QCA spa — it is trapped and reused. As water moves through the lines toward the jet, it draws air in with it from the pocket between the cabinet and insulated spa shell. Warm air is recycled through the spa's water lines and delivered back into your spa to maintain the water temperature, saving you energy and money!
Category