Patio Furniture
Foxboro & Natick; On display mid-February to mid-September
We have over 60 different sets on display, in stock, and ready for fast delivery!
Or our specialists can help you special order in exactly your choice of style, finish, and fabric.
On display in Foxboro and Natick from February to September.
Browse by Material
Browse by Manufacturer
Patio Accessories
Umbrellas
enjoy your yard in the shade
wide range of sizes, styles, and fabrics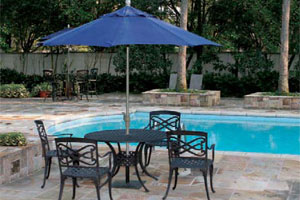 ---
Outdoor Rugs
Our durable outdoor rugs provide a touch of style and cushion over hard outdoor surfaces.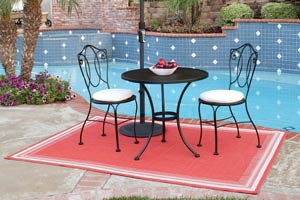 Finishing Touches
outdoor lighting
casual furniture accessories
acrylic tableware
much more!
Special Orders
Come in to explore our patio furniture catalogs and fabric swatches. Our experts will help you find the perfect furniture to fit your style.