Dream Series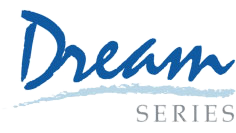 If you ever dreamed of owning your own spa, but thought you couldn't afford it, now you can make your dreams come true.
A Dream Series spa from QCA is the answer! The Dream Series spas are built for efficiency, affordability, and portability. We call them our "plug and play" spas; Dream Series spas are so lightweight, they can be moved from inside to outside and require no special electrical needs. The Dream Series has four different models that accommodate from 2 to 5 people, with 8 to 30 jets.
This 240 Gallon spa is ideal for small groups of 4 or less. Just plug it in and jump into fun.
Looking for something different? Here are more Dream Series spas!